uptime
faq
What is Uptime?
Uptime is a place to hang out with friends.
Bring friends together to video chat, share your favorite YouTube videos, and have fun!
How do I use Uptime?
Once you get the app, you will have a unique party code, which you can use to invite your friends and start an Uptime party.
You can use Uptime without signing in, or you can sign in using your phone number and find friends in your address book who already have the app. If you sign in you can also retrieve your Uptime contacts in the future, for instance if you reinstall the app on a new phone.
Uptime also integrates with YouTube and Facebook. You can access personalized YouTube recommendations (and your YouTube Red benefits) within Uptime by logging in to your Google account, or connect with Facebook to find your Facebook friends on Uptime.
Uptime parties
An Uptime party is a group video chat, where the participants can watch YouTube videos together, in sync with the whole party. Anyone in the party can select new videos for the party, by selecting content from their YouTube feed inside Uptime.
Note that if you connect to your YouTube account, videos you watch on Uptime are saved in your own YouTube Watch History.
Searching for Videos in Uptime
Search for YouTube videos in Uptime by clicking on "Pick a video" and selecting the provided search bar.
If you connected with YouTube, your Uptime searches will be written to your YouTube Search History. You can delete your queries in the YouTube app from the History link.
Settings
To access settings, select the 3 dots menu displayed at the top-right of the screen.
From Settings, you can change your Uptime display name and profile photo, sign out or disconnect from your Facebook and/or YouTube accounts, delete your Uptime account, and access our privacy policy and terms.
Why can't I watch everything in Uptime?
To keep Uptime a fun and safe community, we don't allow videos that are age-restricted or content-restricted on YouTube.
Uptime does not support private videos.
Who are my "contacts"?
Your contact list is all the people you know on Uptime. When users become your contacts, you can invite them to a party by "waving" at them, and you can see when they are online.
We will automatically add contacts in when you have a party with someone, or connect via your address book (if you signed in with your phone number) or Facebook (if you connected your Facebook account). You can always remove contacts from your list if you don't want them.
How do I invite friends?
Every user on Uptime has a personalized party code, which is shown on your homescreen. Send this code to your friends to help them connect with you! If you know your friend's party code, you can enter it in Uptime and send a request to party with your friend. Party codes can also be shared via URLs.
Inputting someone's party code correctly or clicking a party code URL will send an in-app request to join a party with this person. If accepted, the two users will be connected in a party, and become contacts with each other.
You cannot search for users on Uptime by name.
Can I change my party code?
Yes, if you no longer want to be reachable using your party code, you can change it at any time. Just hold-press on the party code and choose "Change party code" from the menu.
Can I delete my account?
You can delete your Uptime account by going to the Settings page.
Can I block someone?
Yes, if you don't want people to be able to invite you to parties, you can block them. Just select the user's name on your homescreen, then tap on the gear icon on the plan that shows up at the bottom of the screen, and finally select the "Block" option.
A blocked user won't be able to send you party invitations anymore.
If you want to unblock someone, go to your blocked list in the Settings page.
How do I flag a user in the app?
Yes, you can flag any of your contacts on Uptime. Just select the user's name on your homescreen, then tap on the gear icon on the plan that shows up at the bottom of the screen, and finally select the "Flag user" option.
How many people can I have in my party?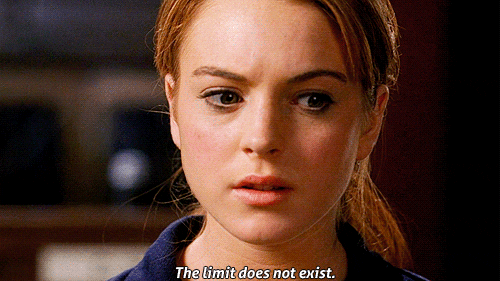 In our testing, we haven't reached a max number, but watch parties work best with 2-6 friends.
What happened to my old Uptime account?
Uptime has been redesigned to be simpler. We removed any feature that wasn't focused on bringing you together with your friends.
We take privacy seriously, so that now every party is private.
Because of all these changes, upon updating the app to the current version your previous Uptime account will be terminated for a brand new account, and you will have to connect with your friends again. Everything you have shared on the old app will be deleted as well.
Having trouble using Uptime?
Tweet to us @uptimeapp
Email us at uptime-feedback@google.com